Need a Speaker?
Mark Henkel
is the human resource and expert for the
National Polygamy Rights Movement for Consenting Adults.
Download the PDF File of
Mark Henkel's ONE SHEET.
If you need to hire a Public Speaker who is an expert on the topic of polygamy, then you have come to the right place.
Mark Henkel is the leading, national expert.
Not only he is the authoritative expert on polygamy rights,
but Mark Henkel presents his speeches in a unique way that persuades, entertains, and captivates the audience.
There is simply no one else like him!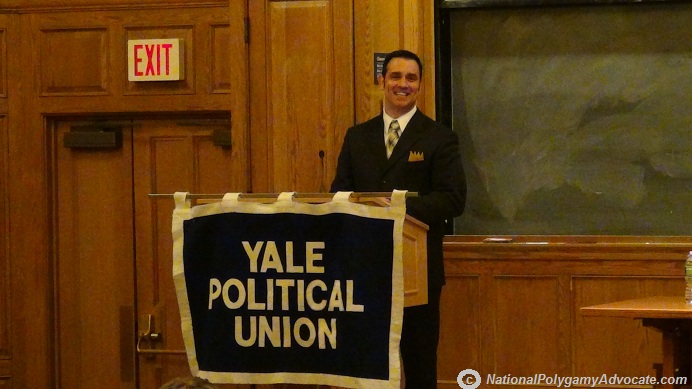 In order to separate the serious requests from the frivilous, please do use the following "Rules" when you
Contact Mark Mark Henkel at the Ticket system.
Thank you for that!
Rules for Making SPEAKING ENGAGEMENT Requests
Registered Email address must be a real working address.
If request is for a company, Registered Email must be from its website.
If not, then Registered Email must be from any ISP address
except AOL.com (which denies its users from getting all email).


Your initial "New Ticket" must include ID info, including
- your actual name
- the company for whom the speaking engagement would be planned,
- complete address location of company or presentation (or both)
- the telephone number,
- and cellphone number (if available).


After that, the general content of your initial "New Ticket" must include your
- intended date(s) for sheduling speaking engagement
- intended scope / title of the speaking engagement,
- list of any other intended speakers to appear at engagement,
- audience size and demographic (in general terms),
- budget range for compensating the speaking engagement,
- budget ranges for per diem, travel, and lodging expenses,
- and intended process for making payment for compensations and other amounts.
If you are now ready to request a
speaking engagement
,
please register and then log in
to the online ticket system to
contact Mark Henkel
.
See Mark Henkel in Action!

On this side of this web-site's pages,
you will be able to see examples of Mark Henkel in Action.