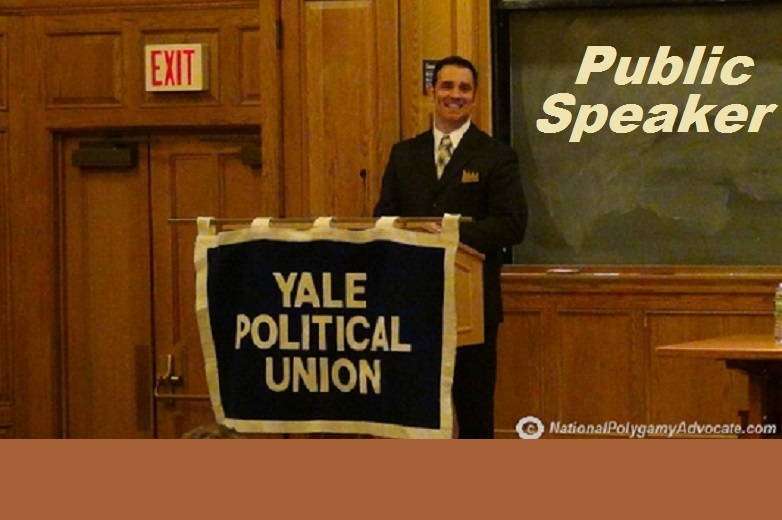 When it comes to developing and presenting successully-persuasive speeches about polygamy, Mark Henkel is unmatched. Be sure to Download Mark Henkel's ONE SHEET.

Numerous speeches, presented before non-polygamous audiences, are available online as persuasion-tools on the MarkHenkelPolygamy Youtube channel.
Undoubtedly and absolutely, no one presents a speech about polygamy like Mark Henkel does.
Be sure to see this historic speech too!